When viewing any of my jumps on the Dekunu Cloud website, I have noticed that the stats do not match up. For example, see the image below: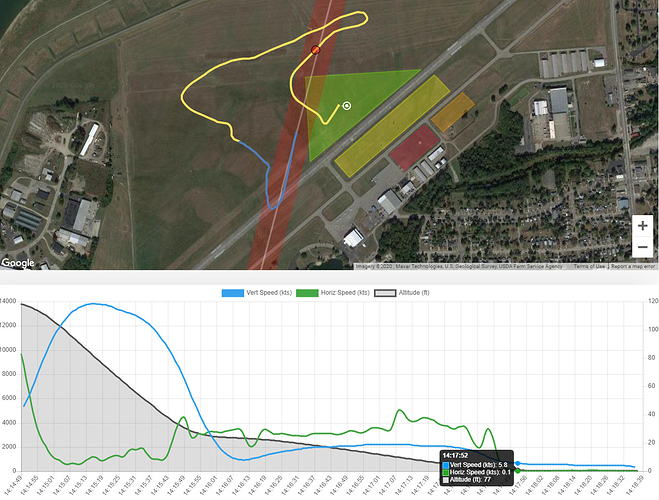 First, the time that my mouse is hovering over says I was going 0.1 kts horizontally and 5.8 kts vertically at 77 feet, which shows that the altitude number is way off even though the altimeter read 0 when I landed. In addition, notice where it places the marker in my pattern. It places it in my downwind leg where I was probably at about 700 or 800 feet or so. It seems that the marker is just not being placed properly on the map when mousing over the graph.
I also don't think the vertical speed while under canopy is being logged or displayed properly. I always do a 90 degree front riser turn for my final approach at around 250 feet AGL. This means I should see a spike in vertical speed and a brief slight drop in horizontal speed followed by a spike in horizontal speed with my vertical speed dropping and flattening. I see the drop and spike in horizontal speed on the graph (although the altitude listed is not correct). However, I do not see this with the vertical speed on the graph.
All of my jump logs on the Dekunu Cloud are like this.