New Dekunu One user… took it for 8 jumps this weekend. First five were great.
Jump 6 left an NRDY code in the log book and note saying "The accumulated data is currently being analyzed, so JumpLog summary is not ready yet. Please wait 2-3 minutes." It's been roughly 24 hours, and still displays this message. I power cycled the unit after this stayed that way for a while.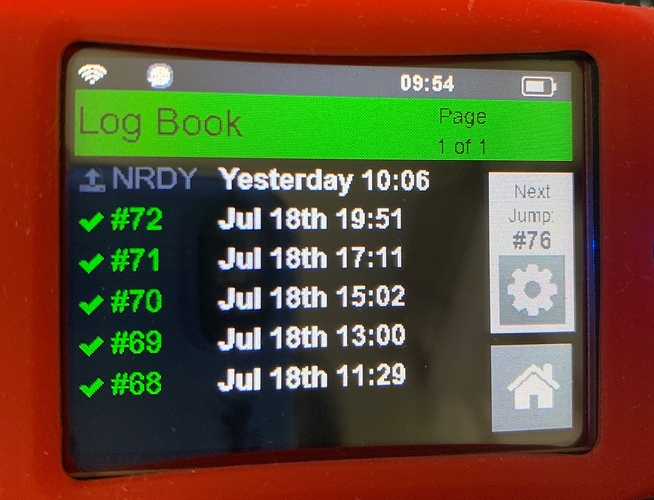 Jump 7 it never entered airplane mode, and didn't recognize the jump at all. I entered the barometer Baro section in troubleshooting and both Baro 1 and Baro 2 were showing changes in altitude that matched the aircraft's ascent. I power cycled the unit again on the ground.
Jump 8 went into airplane mode, but did not recognize me leaving the aircraft. It was a hop and pop, but so was jump 5 (which registered the jump just fine)… I believe it was a full five seconds between leaving the plane and deploying my PC, so definitely plenty of time to detect the downward acceleration. The altimeter stayed in airplane mode all the way to the ground.
The unit appears to have the latest firmware (I think?):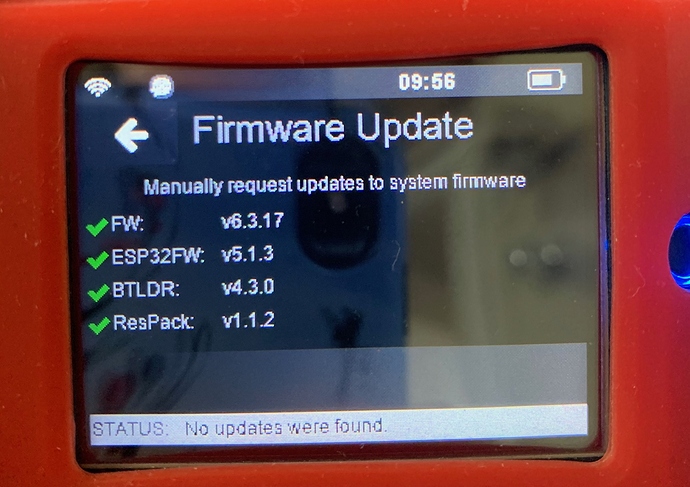 I've sent Dekunu an email on the topic, but wanted to post here to share some pictures / more detail… plus if someone else has the issue maybe seeing this thread will help. Cheers!