Hi there,
jumping the Dekunu since a few days and kind of like it so far. I know it's a discontinued device. So in case there is no support anymore - then it's sadly just like this…
Anyhow. Just checked my Cloud Stats from last weekend and was quite astonished seeing one exit hight marked with 3860 meters. First I thought - WOW - our pilot really pushed our old C182 today. Normally we hardly get more than 3500 meters. Then I checked the Log inside the Dekunu again and it said 3700 meters. Which I actually remember is right (Pilot pushed a little ;-)) since I am also jumping with an analog altimeter. (Dekunu so far didn't gain all my trust)…
To make the story short. I really think the log data inside of the Dekunu is alright. But when it's getting singed to the cloud there is some mathematical error - or misalignment - of a few %… I tried to figure our a pattern. Generally all values seem to show higher values in the cloud. f.e. 3s more freefall, 152 meters higher exit, 222m longer horizontal distance etc.
Question is? Can I do something about it? Any value I need to set to get numbers right?
Attached some picture from random jumps the last week!
Thanks a lot!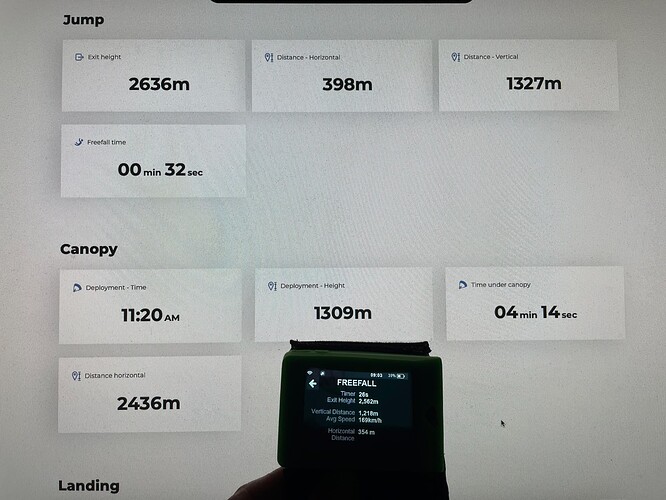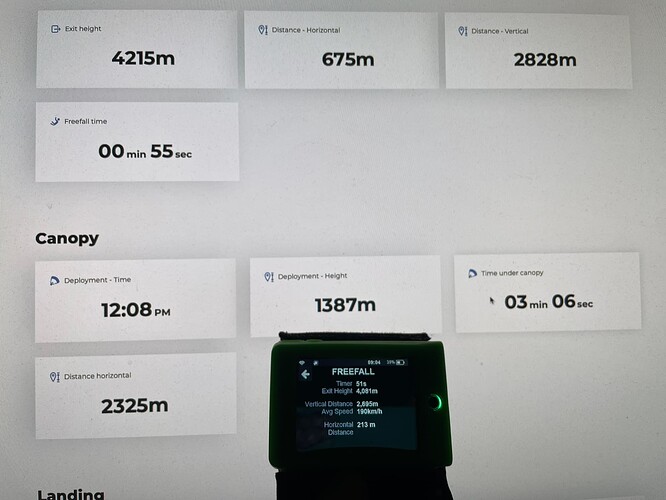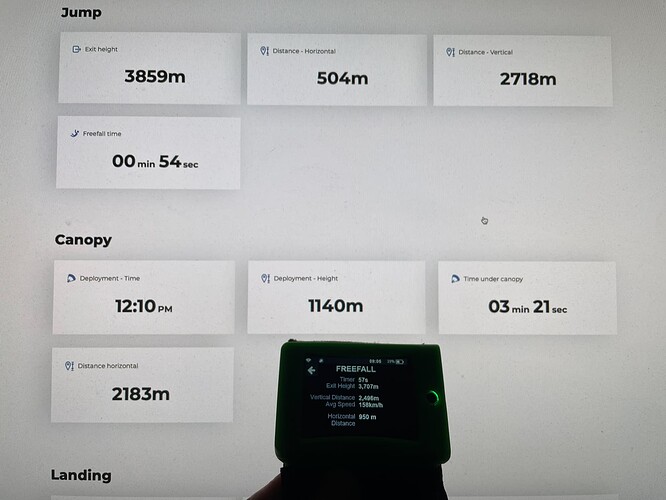 P.S: This 4200m jump was another plane…