Hello,
Is it possible to have the option to set the week start date from Sunday to Monday?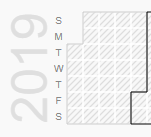 Hey @grtlns so you would like to see a week view option as well as the month view?
An option in the settings where you can change the first day of the week
Week starts on
[ ] Sunday


[ ] Monday


[ ] Saturday

So if the option is set to
It would result into something like this. Relatable to EU zone etc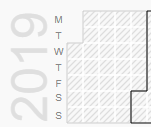 If it's set to Sunday, it would result in current view.